Top 10 HTC One M8 cases
In this article, we're going to take a look at ten of the best cases available for the new and incredibly shiny HTC One M8. Let's get right into it!
1. Official HTC One M8 Dot View Case – Grey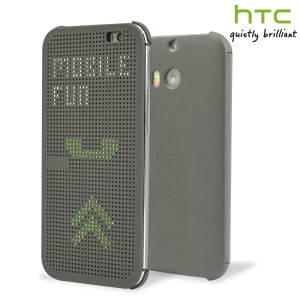 Our first HTC One M8 case is the one that everyone's been talking about – the official HTC Dot View. This flip case has a unique front cover, which has a grid of holes cut into it to let the screen behind shine through. This is used to form a rudimentary second display, showing the time, weather and incoming calls. You can even accept or reject calls by stroking the flip cover – quite useful and very cool.
2. Case-Mate Barely There for HTC One M8 – Clear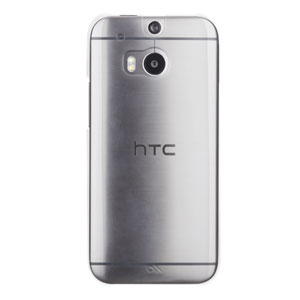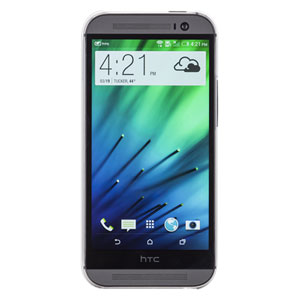 The HTC One M8 has such a good hardware design that you don't really want to cover it up… so the Barely There is a clear, incredibly thin impact-resistant plastic case that allows the look to show through. The Barely There is a perennial favourite for its balance of size and protection, and it remains so for the HTC One M8.
3. Spigen Ultra Fit Capsule for HTC One M8 – Clear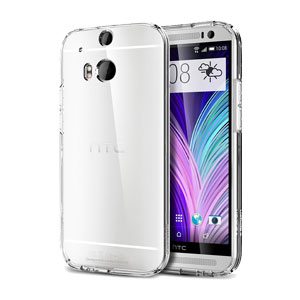 Another excellent clear case is Spigen's Ultra Fit Capsule. The case is made from a transparent thermoplastic, again providing a cool glassy look and full visibility of the phone below. You get a bit more thickness here, and a little more protection too, compared to the Barely There.
4. Official HTC One M8 Double Dip Hard Shell – Grey and Red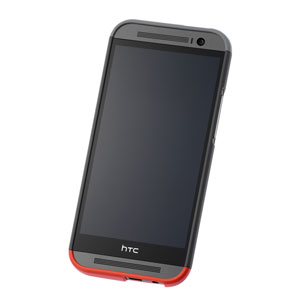 This is one of my very favourite accessories; the official HTC Double Dip case for the One M8. The case is made of tough polycarbonate, with the three pieces clipping together around the phone for a tight fit. This provides a surprisingly slim protective case, which looks great too.
5. Cruzer Bugdroid Circuit HTC One M8 Case – Green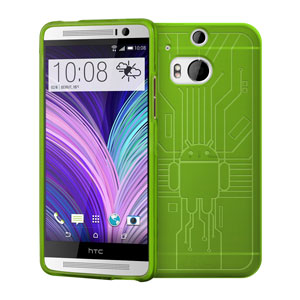 The Cruzer Bugdroid is another long-time favourite of mine, with a unique design that'll be appreciated by any Android fan. The case is nice too, made of a tough yet flexible gel material and perfectly adapted to the phone's dimensions.
6. Case-Mate Tough Naked Case for HTC One M8 – Clear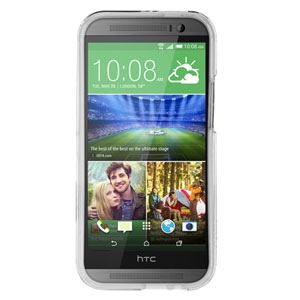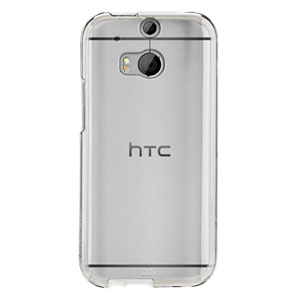 The Tough Naked is another transparent case, this time a bit thicker and more protective than the other transparent options on the list. The case has a clear impact-resistant outer shell, with a protective shock absorbing bumper around its perimeter.
7. 10-in-1 Silicone Case Pack for HTC One M8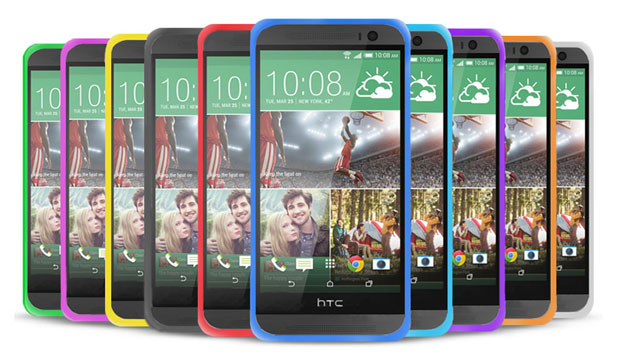 If you're looking for a host of silicone cases for the HTC One M8, you can't do much better than this pack. You'll get ten cases in various colours, so you can swap out to match your mood or your outfit. Or share them with a friend who has the same phone!
8. Official HTC One M8 Flip Case – Grey

The official Flip Case is another quality option from HTC themselves, with a nice textured finish and a sensible flip cover design. It's made from high-quality synthetic materials, includes cut-outs wherever necessary, and fits the One like a glove.
9. Case-Mate Emerge Case for HTC One M8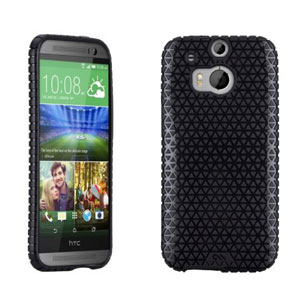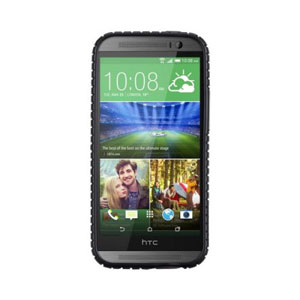 This unique case for the One M8 has a cool triangular design, below a smooth finish. It's a neat combination, and provides good impact protection as well. One of the best low-cost cases available.
10. ArmourDillo Hybrid Protective Case for HTC One M8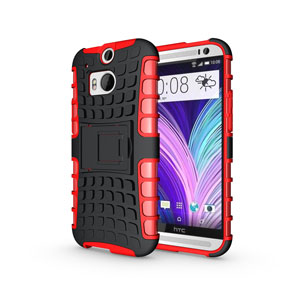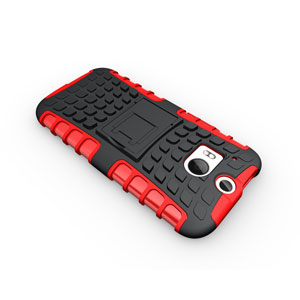 Our final case today is this ArmourDillo model. The case includes a unique protective exoskeleton, with an inset stand for convenient landscape viewing. The case is available in multiple colours, from the red shown here to black, blue, purple and green.
Conclusion
That's all for now folks! Hope you found these case recommendations helpful; be sure to let us know what you thought of them and to make your own recommendations in the comments below.